Write Lady provides professional book editing and ghostwriting, creative copywriting,
writing and editing of business and professional content, and journalism services.
Book Editing
and Ghostwriting
Are you sitting on an idea, realizing your manuscript needs some help or wondering why your self-published work isn't selling? Write Lady offers a variety of services to produce top-quality, professional books and articles: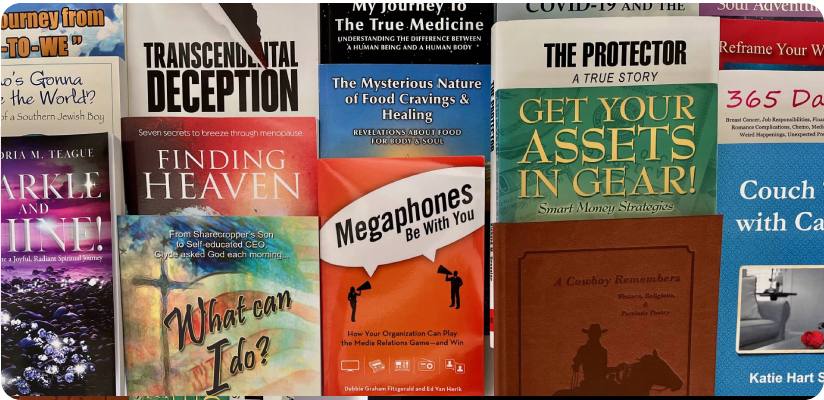 Professional Copywriting
and Editing
What do you want your clients, prospects, trade, community, or others to know and perceive about your organization, people, products, or services?
From decades of writing creative marketing messages, PR and advertising copy, and straightforward business content, Write Lady produces professional communications to engage your target audience and accomplish specified goals. No matter the scope of your project, Write Lady makes every word count by delivering the utmost quality and value.
Are you a magazine publisher or professional in need of an article?
Sallie W. Boyles, a.k.a. Write Lady, has authored numerous published magazine articles on a wide assortment of subjects. Topics include art, business, education, special events, family, human interest, innovation, medicine, and philanthropy. As a journalist, she accomplishes any aspect of an assignment, including conceiving an idea, developing an outline, researching and fact-checking information, interviewing subjects, and composing.
If you're seeking a freelance journalist, consider Write Lady to complete any task of article writing based upon your instructions and deadline.
Click on any of the links to read published articles for writing samples.